Testimonials
Our customers always make us happy when they share their success stories with us… and we hope you'll have one to share with us soon!
Allan, Atlanta
Great fun, lots of laughs and a fantastic setting where participants feel at ease approaching one another with a good intent. One particularly interesting aspect was how often I heard people mention each other's name to try out one another's lock and key. Thanks Janice for all your hard work and making us feel welcome and active participants. Looking forward to the next events.
Tanya, Age 31
I got to meet some very nice people in a relaxed, fun environment/situation. I'm new to the area and I have found it difficult to meet quality people.
Success Story
Jenny & Ron, Detroit, MI
Married Sept. 6
Dear Lock and Key, Jenny and I met at a Lock and Key Party in Ferndale, MI on June 28th. We hit it off right away and thanks to your event, we got engaged on February 6th. The engagement took place at the Love Lock Bridge in Paris and was a perfect and beautiful engagement. We were married on September 6th and had a completely "Lock and Key" themed wedding. We integrated Locks and Keys into every aspect of the wedding. Everything from the cake, the centerpieces, invitations, guest book, etc. were all of a "Lock and Key" theme. We wanted to thank you for holding these events and to let you know that for us, it was a great success!! Thank you!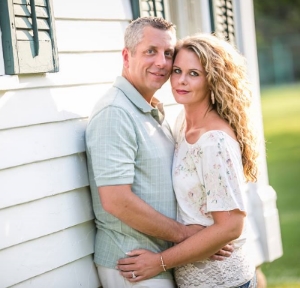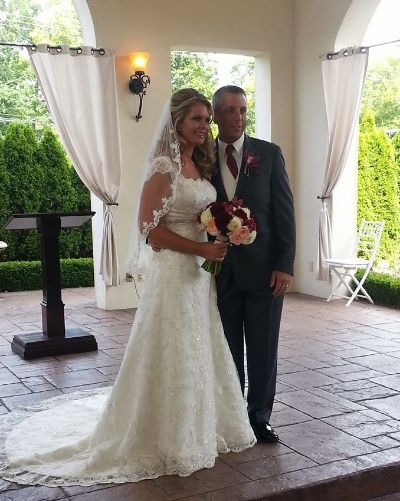 Success Story
Chantal and Shane, Hollywood, FL
Married Dec. 3
When I got the e-mail the other day about the upcoming Lock and Key Event in Delray it brought me back to the night I met Shane almost a year ago. It was Feb. 27 at the Oxygen Lounge in Miami and apparently, I was supposed to find the love of my life that night. It's funny how life puts you in the right place at the right time.
We have encouraged many of our friends to attend the Lock and Key Events and one of our best friends is still dating a woman he met at the Oxygen Lounge last Fall. It's a great way to meet singles in a fun, comfortable environment.
If you would like us to attend any of your events, we would be happy to share our story. I'm sure our single friends would join us too!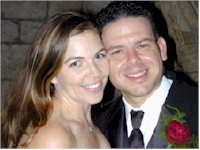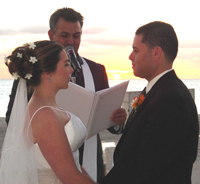 Wayne, Chapel Hill NC (Raleigh-Durham region)
I just want you to know that I had THE TIME OF MY LIFE last night! I have been dying to get to one of these parties and I am so glad I did. My friends had a blast, too! We have been talking about it all day! YOU (and the lock and key parties) ROCK!
Thyme, Age 31
I really enjoyed the Lock And Key Event last Friday. I met a lot of very nice people, female as well as male. Thanks for a fun evening, and I will be thinking of your staff, while I am on my date tonight. I met him last Friday!!
Success Story
Alise and Marc, Hallandale, FL
Married Jan. 11
Alise and Marc met at our Lock and Key Event in Hollywood, FL at Passion Nightclub on October 19th and were married just over 3 years later. Darren of Lock and Key Events, was invited to their wedding and is pictured with the happy couple in the picture!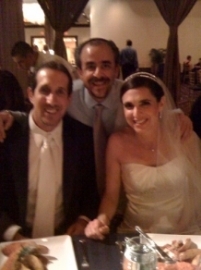 Sandy, Age 37
The people attending were in a good mood, very approachable and not to mention a very nice looking crowd.
Success Story
Stephanie, Orange County, CA
I met Eddie at the Lock and Key Party at the Shark Club in Costa Mesa two years ago. He's super shy, so this was a great opportunity for him to meet women. I am a teacher and there just aren't enough men in our profession, so the Party was great for me. This summer we are planning to move in together! Thanks again!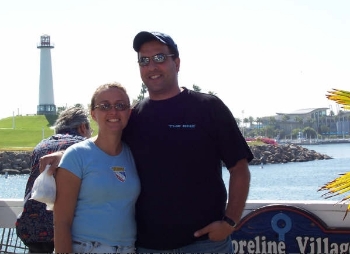 Success Story
Jeremy, Harrisburg, PA
Married Aug. 5
Big news! I wanted to let you know that Julie and I got engaged New Years Eve and married on August 5th! Just wanted to let you know and say thanks again for providing the opportunity for us to meet (Lock & Key Apr)! Remember, if you need any help/endorsements for future events, just let us know. Thanks.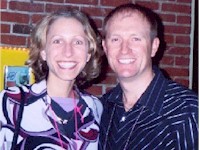 Heather, Phoenix
This was one of the best times I have had since I moved to Arizona. For once people at a bar actually spoke to each other. I met more than a handful of quality men and women – everyone was so NICE!!! I will be recommending this to all my outgoing, fun-loving single friends and I will be back for sure!!
Erik, Age 42
Thanks for the Dinner for 2 Gift Certificate I won at your Lock And Key Event. I'm taking a girl I met there out this weekend and am using the certificate!
Success Story
Robyn, Fort Lauderdale, FL
Russell and I initially met standing on line outside Christopher's (April 4th, 2011) waiting to get in and made small talk. We would run into each other and chat up for a bit and Russell even unlocked one of my locks. He was pleasant to talk with so I gave him my card. A few days later he called to ask me out on a date. Russell had me from the first date when he picked me up on a motorcycle and took me to a car/bike show at the Miccosukee. He was very pleasant and sweet. I had a great time and he called me again and from that point on, we were dating. It's been nine months now. We've exposed/introduced each other to our respective lifestyles and we're having a blast! Thank you!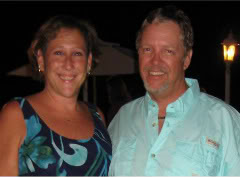 Jennifer, Age 33
The LockAndKeyEvents.com event was a great opportunity to meet a lot of single men in one night. There were at least 200 people there and the locks and keys were such a great excuse to talk to everyone. I've gone to other parties and events of various kinds but The Lock and Key Event was my favorite, probably because I've been dating a great guy that I met there for about 2 months now! I think we have potential together and our paths would have never crossed had we not both gone to the lockandkeyevents.com Party. Thanks!
Odessa, Atlanta
Your Lock and Key event was the BEST social opportunity event that I have attended in my almost 3 years of living in North Carolina!!
Natasha, Miami
Very enjoyable event. Attendance was huge. Well organized. I met very nice and friendly people of diverse age groups. Attendees were very multicultural – nice to meet people from diverse backgrounds. The organizers did a great job. The time of the meetup was perfect – the band started playing and added a lot of excitement to the atmosphere!!
Success Story
Casey and Robert, Pittsburgh, PA
Married Oct. 28
I just turned 29 years old and am happily married to my best friend and soulmate! My husband and I met at one of the Philly Lock and Key events almost 5 years ago and it was one of the best nights of my life! It was the first and only Lock and Key event that I ever went to and I am so happy that I went to it that night! We have now been married for 2 years and we have a beautiful baby boy together and he just lights up our lives each and every day! I wanted to start running Lock and Key Events in the Pittsburgh area because my husband and I want to show everyone out there that it is possible to fall in love in this busy world of ours!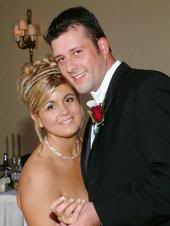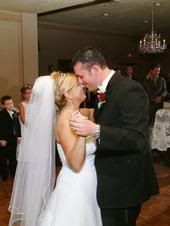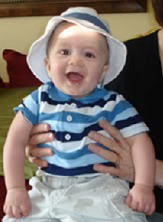 Sean, Age 31
I really loved the Lock and Key Event. It was my first time. The crowd was wonderful and I was very pleased with the turnout and response from the people that I met there.
Jeff, Minneapolis
I have attended several L&K events and have always had a very positive experience. It is so easy to meet everyone and I found the people fun to talk to. Let's face it, we are all in the same boat and I felt very comfortable and safe in that environment with like-minded single's. You have always had a large number of quality staff on hand to help facilitate a great time for all. I met the same woman at two different L&K events. We both felt comfortable in the group atmosphere and getting to know one another. Since the last event, we have been dating one another and it is going great. She has become a surprise gift to me. Thank you for making a difference in our lives!
Success Story
Mark, Manhattan, NY
Married Feb. 4
Just wanted to let you guys know that both Jay and myself are now off your mailing list. We met at the March 28 Lock and Key Event in NYC. We went on our first date the following weekend. Since then, I've fallen in love with the most incredible woman in the world! In February, I took Jay for her birthday to Puerto Rico. While down there, I asked her to marry me. We got married the next day (Feb 4th). Yours was the first picture of us. You guys introduced me to the love of my life. Words could not express how grateful I am. Keep up the good work! Eternally Grateful!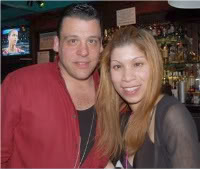 Adam, White Plains NY
I meant to find you and thank you for doing such a great job last Sat. The fact that you greeted me by name, and you hadn't even seen me in person really speaks to your character! The Lock and Key idea works great, though I think I was definitely the youngest person there (23) by at least 10 years. I'm crazy about older women though so it's not bad. I met a very nice and attractive woman and we kissed very sweetly, it was one of the best moments in my 23 year old life, ha! And it all happened at Lock and Key! ….. I would love to attend another, but I feel a little guilty seducing older women at your wonderful events. Maybe I shouldn't though? You're great and thanks again!
Success Story
Joan and William, Charlotte, NC
Married Sept. 8
William and I have a very happy story regarding the Lock and Key event at Lake Norman, NC on May 29. This was the first Lock and Key event for both of us. It was the day after my birthday, and my sister and I decided to attend. After an enjoyable evening, William asked me to dinner the next evening. He planned a beautiful evening with dinner, a bouquet of white roses, (my favorite flowers) and an unforgettable first kiss. He knew he would marry me right then at the Lock and Key Event! He even offered to send a wedding invitation to the planner of the Lake Norman Lock and Key event that night. We are very happy, and would like to extend a sincere thank you for your amazing organization that has changed our lives and brought us together! A million thanks!
ENGAGED ON DECEMBER 23RD !!!! As promised, I am keeping you up to date with our Lock and Key match! William proposed to me on December 23. What a wonderful evening filled with surprises! He proposed at the bench where we shared our first kiss in Charlotte. I presented William with the key that unlocked "my heart." He really enjoyed this special reminder of how we began our relationship. Thank you again for helping me make a special memory with the lock and key memento you sent to me. We greatly appreciate the wonderful opportunity that allowed us to make a connection at the Lock and Key Event on May 29 and it would be so great to have you attend our wedding on the Amalfi coast in Ravello, Italy on September 8. You are most welcome! Wishing you a wonderful and prosperous New Year!! Kindest Regards.
MARRIED ON SEPTEMBER 8TH !!!!
Dear Lock and Key, Thank you so much for your thoughtful and generous gifts! William and I will be forever grateful to you for making this amazing connection happen! Thank you from our hearts for making the journey to Italy for our Wedding. It was truly an unforgettable day and you and your sister Julie have become a part of our family. You have made an impact on our lives that would never have happened without the amazing Lock and Key Event! Thank you for being a part of our answered prayers!! With Love!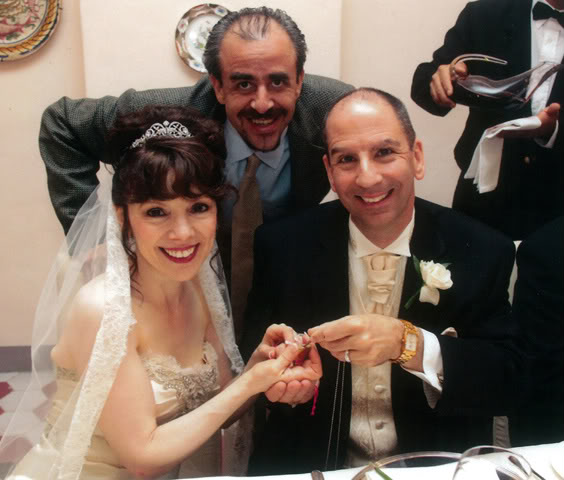 Joan & William and Darren of Lock and Key in Italy.
Alexandra, South FL, Age 40
I wanted to thank you for the awesome event you had at Passion nightclub (Sept 7). Since it was my first event I did not know what to expect, and going alone made me feel a little vulnerable. I have been doing more and more things out of my comfort zone recently. I am definitely glad I did because I was able to connect to fellow singles and danced until I could not dance anymore. I have told my friends about it, and they want to join me when I go to the next event. Thanks again.
John, Age 25
I only got 3 unlocks but I got 5 phone numbers!
Casey, Denver, Age 25
Thanks for all of your help with the event the other night. I met someone there and want to thank you so much for what you do. I have never had this chemistry with someone before. We are so comfortable together that we are already planning a trip in January. Thank you, thank you, thank you!
Success Story
Amada and Patrick, Miramar, FL
Married Nov. 6
I met Patrick at a Lock and Key Event in Hollywood at Pangaea Lounge almost 7 years ago. It was April Fool's Day. We soon became "Fools in Love" and the rest is history as we were married just over 7 months after meeting at your event! We have Lock and Key Events to thank for it!! Check out the cool tattoos we each got to remember how we met. We hope you like them!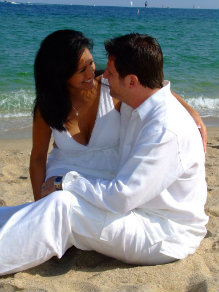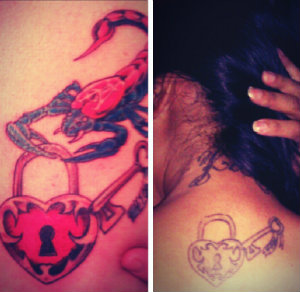 Success Story
Kerry and Carmen, Philadelphia, PA
Married May. 18
Dear Lock and Key, I believe you have spoken with my fiance Carmen in the past. Last year on April 12 you held a Lock and Key Event at the Field House and at this event is where Carmen and I met. A year later, we are now engaged and set to be married in May. Thank you for holding these events! We are blessed to have each other and are excited about our long happy future together.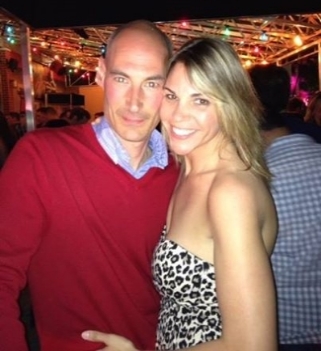 Andrew, Atlanta
Better than 10 Super Bowls. More exciting than any roller coaster. Your lovely host Janice throws the best parties in the entire world (far as I know). The Lock and Key event is the ULTIMATE ice breaker and while no turnstile or velvet ropes are required to attend, you could conceivably bring them along with you for assistance in managing the crowd of cool people who will be lining up to meet you!!! Sign up for the next Lock and Key Event, you will NOT regret it. If you miss the next one, you better be dead, or in intensive care, or in jail… and if you're in jail – break out.
Emy, Miami, Age 41
I just wanted to let everyone know that if they don't attend one of these events at least once, they are missing out on a great night of fun. You get to meet a lot of new singles in the area and make new friends at the same time. Later you have the chance of winning great prizes, "I did win the CASH prize!" Thanks for a great experience at Oxygen Lounge. I can't wait for the next event. I've told all my friends and they can't wait to go with me. This is a must do for every single… don't be shy or embarrassed… just do it… you won't regret it! See you soon.
Avril, Age 37
This is a first win for me in anything, and today, I was pampered at that lovely spa. THANKS SO MUCH for making your prizes so great!
Tony, White Plains NY
I had a really great time on Valentines Day (2009). Thanks for the kiss! And the Cupid.com prize. It was maybe the best singles event I ever attended. I'd like to know if you can send me the 2 pics of us together. See you soon.
Barbara, Age 41
As someone who plans social events myself, I was impressed. They must love you now at the venue, the place was absolutely packed! Well organized! You had the help you needed, had enough locks and keys for all and everything seemed to run smoothly. You kept it simple and it worked. Congratulations on a great job!
Raul
I think this is one of the best parties I have been in, it was so much fun because you really don't have to do much to get to know people, they are there and the girls are willing to talk and have fun, it is not like you have to get in line to talk to someone, everybody is talking with everybody, and if you are interested in someone you have the best excuse to talk to them, the lock and the keys, and besides girls are looking to talk to you as much or even more than guys are. The lock and keys are the best icebreaker and is so much fun I'm just waiting to know when is the next one, because I'm definitely going and bringing a lot of friends to it, they couldn't believe me there were so many beautiful girls in the party, and seriously I saw a lot of incredible looking girls in there. Can't wait to go to the next one!
Patti, Age 37
I have never seen anything where I could actually meet so many people! Nice ones too. Finally I am in control and felt really comfortable approaching men I didn't know all because I wanted to see if we would unlock. When's your next one??
Michael, Age 42
Just a Phenomenal Event!!! This one will be talked about for a while. I just wanted to send you a compliment, a thank you and a congratulations. Keep it up.
Peter, White Plains NY, Age 43
I'm calling to thank you for the great event in White Plains, NY. I had a great time! You ran the event quite well! It was definitely a new and better experience than what I've had at speed dating. I'm looking forward to attending your January event.
Clark, Orange County, CA
First and foremost, thank you for putting together such a great party on Saturday night! I wasn't sure just what to expect – during the first 15 minutes I was thinking that I actually preferred the much more low-key, 3-minute, one-on-one/face-to-face set-up, but as the night progressed, I really liked Saturday night's "lock and key" theme. Again, thanks for all the work you put into pulling it all together – it was a great turnout with lots of very nice and interesting people.
Christian
I think the party was a tremendous success, and I had a blast. The women that were there were not pretentious, stuck up or hard to talk with. As a matter of fact, they were just the opposite! It is a nice change to have women coming up to you and having them feel comfortable in doing so, because everyone knows why they are there. I am going out with a girl I met there on Wednesday, and based on that, I may or may not be at the next one!
Kathleen
I really enjoyed it. I thought the whole idea was so well planned and so well organized. It was really a fun night and a great opportunity to meet people, and I think I speak for a lot of the people who were there. Prizes were great, (I'm really happy as I won!) Overall a really entertaining night. hope there's many more to come.
Jim
I went to the first L&K party in Philadelphia and I must say I had a really good time! I almost decided not to go, but I am very glad I did. It was so easy to strike up conversations and make small talk with so many women — much better than the typical night club. And, after the L&K was over, we were able to stay in the club and meet more people who came in off the street. The price was right, the people were friendly, the women were attractive; Great!! Looking forward to the next one.
Robert, Miami
I was at the Lock and Key party in Miami (my second one), you guys have the best singles parties around. It is one thing to go to a party and see a lot of women you'd like to say hello to. It is another thing entirely to know that you can approach every woman there and say hello without getting the cold shoulder! And even if a woman was not interested in talking to me, it didn't matter, because there were dozens of others who WERE interested! And they were all very friendly, fun, attractive, and most importantly, OPEN TO TALKING!! If every singles event in South Florida could be like this, the dating world would be a better place! So keep up the good work!
Cathy, Age 26
Wow, this was a total blast! I must have talked to a hundred guys and even exchanged a few phone numbers. For the ones I didn't like, simple! I just told them it was nice talking to them but I had to go find a key that opens my lock. No hard feelings and I got to hang out with some really interesting guys and made some new female friends too. Pretty cool concept!
Malia, Orange County, CA
This was the greatest thing invented for the single life. I had a chance to meet such wonderful people both guys and gals. I told all my friends about it!!!!!!!!! I did get to meet someone very special and we have seen each other or talked everyday since your L&K event. A wonderful night.
Kurt, Age 38
Amazing. I've never seen anything like it, all the gorgeous women of a popular club, but none of the noise and with my Key, I was able to approach like 150 different women to see if I unlocked. I stayed and talked to the ones that interested me, moved on to other unlocking opportunities if I wasn't. It's BY FAR the most effective way to meet women and not get any `attitude` I have ever encountered. Keep up the good work and I cannot wait until the next one!!
Lisa, South Florida
I attended the last party and can honestly say that it was the most fun I had in my 24 year history of South Florida. I told a few friends about it already and will probably go to your next event.
Success Story
Sergio, Tampa, FL
Married Dec. 31
Hi Lock and Key Events, My Name is Sergio (owner of Sergio's Jewelry) and I met Becky about 5 years ago at your Lock and Key Event at Saffron's in St Pete, FL. When I first met Becky at your Lock and Key Event, I was so shy because she was so beautiful that I did not even speak to her nor did she speak to me. I just held up my key with a smile and she smiled back and held up her lock and we tried but my key did not unlock her lock and I just walked away. Towards the end of the event, some of the attendees informed me there was a group going to dance at the Green Iguana, so I made my way there and low and behold the Beautiful tall blonde with dimples was there, so I asked her to dance. While dancing she looked at me with a big smile and said I think you're gonna be trouble and I said, no I think you're going to be trouble and how right we both were because although that key did not unlock her lock, it did unlock our love for each other. I am so happy to announce we became engaged this Christmas and will be married when my Army Infantry son returns from the war in Afghanistan next year!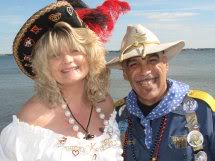 Falicia, Atlanta
I came to the Lock and Key Event at the W Hotel last month and I met a wonderful man. (This was the first one that I attended and I have recommended it to several friends.) He and I have been together ever since and things are going great. We met during the Martini making contest just before everyone began trying to open locks. We also talked at the end of the night and had our first date the next day! It turns out that it was his birthday the night of the event, even though I felt like it was mine since I met the nicest guy there, which was a present in itself. Anyway, thanks for putting the event together. If you hadn't, he and I might have never met! And I would not have had such a wonderful last month! THANK YOU!
Eric, Age 33
The event was great and I was pleasantly surprised by the quality of the people there. It was very comfortable and fun.