Seattle Lock And Key Events
AGES 24-49: Saturday, September 24th @ Amber Lounge (Seattle)


GET READY TO COME UNLOCK YOUR POSSIBILITIES ON
SEPTEMBER 24TH IN SEATTLE AT AMBER LOUNGE!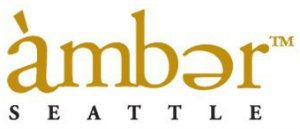 FREE APPETIZERS FOR THE 1ST HOUR & HAPPY HOUR SPECIALS !
When
The Place
Suggested Ages

Cost

Saturday,
September 24th
7:00-9:00 PM
(check-in 6:30 PM)
then party until closing!

Amber Restaurant & Lounge
2214 1st Ave
Seattle, WA 98121
Ages 24-49
Age Details
Sign-up Status:

WOMEN -- Tickets Available
MEN -- Tickets Available
OVER 80 PEOPLE ARE EXPECTED TO ATTEND!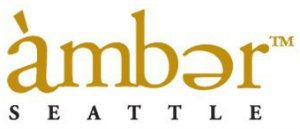 ..:: SEPTEMBER 24TH - Amber Restaurant & Lounge - INCLUDES ::..
FREE APPETIZERS for the 1st hour (until 8:00 PM)
HAPPY HOUR DRINK SPECIALS DURING THE EVENT!
Stay at Amber Lounge afterwards (DJ & dancing begins at 10pm),
great prizes, and the opportunity to massively mix,
mingle, make new friends, and who knows what else!



call (360) 850-1885 or 877-565-3836 (1-877-LNK-EVENT)
Meeting new people has never been so much fun!!!
---
The crowd from a previous Lock and Key Event !
Our Parties Have Been Seen In: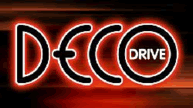 AND ON THE NBC TV SHOW "STARTING OVER"!
---
South Florida Lock and Key Events Engagement!!!!
You Could Be Next.....
South Florida (Hollywood)

When I got the e-mail the other day about the upcoming Lock and Key Event in Delray it brought me back to the night I met Shane almost a year ago. It was Feb. 27 at the Oxygen Lounge in Miami and apparently I was supposed to find the love of my life that night. It's funny how life puts you in the right place at the right time. We have encouraged many of our friends to attend the Lock and Key Events and one of our best friends is still dating a woman he met at the Oxygen Lounge last Fall. It's a great way to meet singles in a fun, comfortable environment. If you would like us to attend any of your events, we would be happy to share our story. I'm sure our single friends would join us too! Who knows...you might be getting a wedding invitation later this year...
Chantal and Shane
Hollywood, FL
---
Chantal and Shane - Married on Dec. 3, 2005
---
Are you ready to check it out?
Join Lock and Key Events and Pre-Dating in Seattle, WA for our next Seattle Lock and Key Event. It's the interactive and FUN way to socialize, make new friends, meet your match....or just to have a great time! We are THE Lock And Key Events you've heard about! Grab a cocktail and get ready to Unlock Your PossibilitiesTM. Lock and Key Events transform a regular happy hour by adding the ULTIMATE ice breaker theme. It's like no other party you have ever attended!!! With your lock or key, you now have a reason to talk to anyone and everyone you want! What a great way to unwind after a long work week...or kick off a night on the town!
Admission only $24 (to PREPAY w/ promo code)

Please RSVP now to ensure you get a lock or key!
Check-in begins at 6:30 PM and the Party starts at 7:00 PM.
---
HOW IT WORKS
Your goal is to match the right lock with the right key

Do it and get a ticket for the prize drawing, more tickets = more chances to win!

You then get a new lock or key and go back into the fray to repeat the process

Find someone you like, stay and talk for a bit! Exchange contact info if you like.

Throughout your quest you'll meet 50, 100 or more people of the opposite sex.

Have questions? Read our Frequently Asked Questions page.
READ TESTIMONIALS FROM PAST PARTIES
Click Here To See What They're Saying!
---


PLEASE PRINT!
DRIVING TIPS:
1. Leave as early as you can, check-in begins at 6:30 PM
2. If you are lost, call Amber Restaurant & Lounge at (206) 728-8500 or us at (360) 850-1885.

DIRECTIONS:




Amber Restaurant & Lounge is located at 2214 1st Ave. in Seattle, WA. (On 1st Ave in Belltown between Bell & Blanchard).

Or Click here for Google Map Directions.

IMPORTANT PARKING NOTE: Metered street parking in the vicinity - FREE after 8 PM. And there are many parking lots on 1st, 2nd, & 3rd Ave..

WHERE INSIDE: The event will take place UPSTAIRS in the VIP Lounge !!
Just look for our Check-in Table! Special VIP entrance for prepaid guests!!
---
PRIZES YOU CAN WIN ON SEPTEMBER 24TH!
Every time you unlock, you can win prizes such as:

ALL EVENTS: FREE APPETIZERS for the 1st hour of the event (Until 8 PM)


---
Although this is a late night event, don't arrive too late!
Arrivals/check-in will start at 6:30 PM. Get there early to beat the line
, enjoy some FREE APPETIZERS (Until 8:00pm),
and meet as many people as possible!
VIP entrance for pre-paid registrations.


Or call (360) 850-1885 or 877-565-3836 (1-877-LNK-EVENT) to register by phone

Email email seattle@lockandkeyevents.com for more information.
Can't make it this time? Click Here to Join Our Mailing List!