Southern Connecticut Lock and Key Events
AGES 21+: Friday, TBA @ Two Boots (Bridgeport)




UNLOCK YOUR POSSIBILITIES ON TBA!


INCLUDES: DRINK SPECIALS ($4 MIXED WELL DRINKS, $3 BUD LIGHT DRAFTS & NARRAGANSETT DRAFT BEERS FOR THE 1ST HOUR) & COMPLIMENTARY APPETIZERS FOR THE 1ST HOUR !!


When
The Place
Suggested Ages

Cost

Fri., TBA
8:00 - 10:00 PM
(check-in 7:30 PM)
then party until closing!
Two Boots
281 Fairfield Avenue
Bridgeport, CT 06604
Ages 21+
Age Details
Sign-up Status:

WOMEN -- Tickets Available
MEN -- Tickets Available

MANY UPSCALE SINGLES FROM BRIDGEPORT AND THE SURROUNDING AREAS ARE EXPECTED TO ATTEND!<!-~ 60+ PEOPLE ATTENDED OUR LAST EVENT WITH A GREAT BALANCE OF MEN & WOMEN AND WAS A HUGE SUCCESS!-->

..:: TBA PARTY INCLUDES ::..
Drink Specials: $4 mixed Well Drinks, $3 Bud Light Drafts & Narragansett Draft Beers the 1st hr!
FREE APPETIZERS UNTIL 9:00 PM,
Free admission into Two Boots (no additional cover to
stay afterwards), Great Prizes (Over $500), and the opportunity to
massively mix, mingle, make new friends, and who knows what else!


or call 1-877-565-5036 (1-877-LNK-EVENT)



---




Meeting new people has never been so much fun!!!
---
The crowd from a previous Lock and Key Party!

Our Parties Have Been Seen In: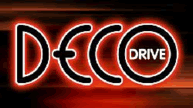 AND ON THE NBC TV SHOW "STARTING OVER"!

---
Are you ready to check it out?
Join Lock and Key Events and Pre-Dating at our next Southern Connecticut Lock and Key Event. It's the interactive and FUN way to socialize, make new friends, meet your match....or just to have a great time! We are THE Lock And Key Events you've heard about! Grab a cocktail and get ready to Unlock Your Possibilities™. Lock and Key Events transform a regular happy hour by adding the ULTIMATE ice breaker theme. It's like no other party you have ever attended!!! With your lock or key, you now have a reason to talk to anyone and everyone you want! What a great way to unwind after a long work week...or kick off a night on the town!
Call 1-877-565-5036 (1-877-LNK-EVENT) or email sct@lockandkeyevents.com for more info.
---
HOW IT WORKS
Your goal is to match the right lock with the right key
Do it and get a ticket for the prize drawing, more tickets = more chances to win!
You then get a new lock or key and go back into the fray to repeat the process
Find someone you like, stay and talk for a bit! Exchange contact info if you like.
Throughout your quest you'll meet 50, 100 or more people of the opposite sex.
Have questions? Read our Frequently Asked Questions page.
READ TESTIMONIALS FROM PAST PARTIES
Click Here To See What They're Saying!
---
Two Boots
281 Fairfield Avenue
Bridgeport, CT 06901
Location Phone: (203) 331-1377
Two Boots is located at 281 Fairfield Avenue in Bridgeport, CT.

PLEASE PRINT!

DIRECTIONS TO LOCATION:


TIPS:
1. Leave as early as you can, check-in begins at 7:30 PM
2. If you are lost, call Two Boots at (203) 331-1377.



Try Google Maps.


PARKING OPTIONS:
Paid Parking Lot across street or on-street Parking.


WHERE INSIDE:
The Lock and Key registration table will be located near the entrance to Two Boots.

Special VIP entrance for prepaid guests!!


---
PRIZES YOU CAN WIN ON TBA!
Every time you unlock, you can win prizes such as:
One $50 CASH Prize!
One - Pair of Tickets to see the off-Broadway Comedy Show The 39 Steps ($180 value/pair)
Mention code LSP88 for $49/$59 tickets (Regularly $79/$89) when calling Ticketmaster @ 877-250-2929 or CLICK HERE TO BUY $49/$59 TIX ONLINE using promo code LSP88
39 STEPS is a comedic spoof of the classic 1935 film, with only 4 "insanely talented" actors portraying more than 150 characters, sometimes changing roles in the blink of an eye. The brilliantly madcap story follows our dashing hero Richard Hannay as he races to solve the mystery of 39 Steps, all the while trying to clear his name! The show's uproarious fast-paced 100 minutes promises to leave you gasping for breath... in a good way!
One - Pair of Tickets to see the off-Broadway Show DRUNK SHAKESPEARE ($140 value/pair)
CLICK HERE TO BUY $35/$39 TIX ONLINE or VISIT Drunkshakespeare.com & use promo code: DRUNKSHAKES
DRUNK SHAKESPEARE - An IRREVERENT & OUTRAGEOUS New Theatrical Experience. One actor has at least 5 shots of whiskey and then attempts to perform in a Shakespearean play. ANYTHING. COULD. HAPPEN!!
- Ages 21+ Only
- Premium Seats Available
- *Valid for performances thru 9/5/15. Discount code valid for $35 Mezzanine seats reg. $54 & $39 Stage-Side seats reg. $69 only. All purchases with credit/debit, including online / phone orders, will incur a $4 processing fee. Blackout dates may apply. No exchanges or refunds, all sales final. Cannot be combined with other offers.
One - Date Therapy Dating Success package from Dr. Tranquility ($1000 value)
Includes:
- initial phone session 45-60 minutes
- 2 follow up sessions 1/2 hour each
- Repackaging/rebranding for online and live dates. This may include: Date Planning and Potential Date screening

One - Gift Certificate for Club Getaway ($50 value)
One - 1 hour Professional Massage from Fusion Health and Wellness ($125 value)
One - $25 Gift Certificate (good for food or drink) from Two Boots
Complimentary Admission tickets to Pre-Dating Speed Dating Events ($35 value each)
One - "Locksmith Award"(for whoever opens the most locks or gets unlocked the most) from Lock and Key Events (Package Value $60)
Complimentary Admissions into future Lock And Key Events
And more!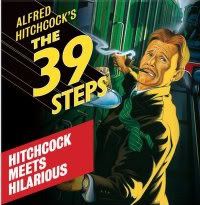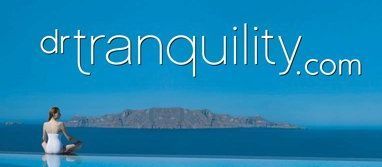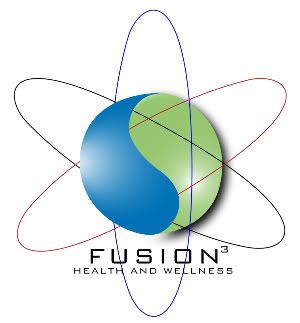 Drink Specials: $4 mixed Well Drinks, $3 Bud Light Drafts & Narragansett Draft Beers the 1st hr!

FREE Appetizers are available until 9:00 PM!!


---
Call 1-877-565-5036 (1-877-LNK-EVENT) or email sct@lockandkeyevents.com for more information.

Can't make it this time? Click Here to Join Our Mailing List!