Raleigh-Durham Lock And Key Events
AGES 35-59: Friday, June 21st @ Tandoor Indian Restaurant (Durham)


UNLOCK YOUR POSSIBILITIES ON JUNE 21ST !

COMPLIMENTARY APPETIZERS THE 1ST HOUR OF THE PARTY!

PLEASE NOTE: ATTENDANCE FOR THIS EVENT IS LIMITED TO
100 PEOPLE, SO PREPAY TO GUARANTEE YOUR SPOT!
When
The Place
Suggested Ages

Cost

Fri., June 21st
8:00-10:00 PM
(check-in 7:30 PM)
then party until closing!
Tandoor Indian Restaurant
5410 Highway 55
Greenwood Commons Shopping Center
Durham, NC 27713
Ages 35-59
Age Details
Sign-up Status:

WOMEN -- Tickets Available
MEN -- Tickets Available
OVER 80 PEOPLE ARE EXPECTED TO ATTEND!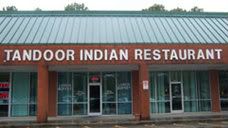 ..:: JUNE 21ST PARTY INCLUDES ::..


2 FREE EXTRA DRAWING TICKETS (Prepaids ONLY),
COMPLIMENTARY APPETIZERS AVAILABLE FOR THE 1ST HOUR!
An Opportunity to win Great Prizes (Over $500),
and the opportunity to massively mix, mingle, make new friends, and who knows what else!



NO CHARGE: Stay after the party for Music and Dancing with DJ MICHAEL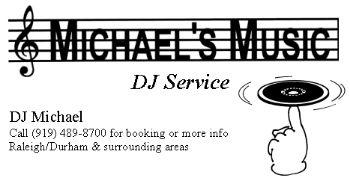 courtesy of Michael's Music DJ Service

or call (919) 727-4588 (919-727-4LUV)
Meeting new people has never been so much fun!!!
NATIONAL
PRESS
COVERAGE

ESSENCE Truth or Dare Dating Challenge
28-Day Dating Plan: Where to Meet Him, What to Say, How to Make Him Yours... Read Janice Rhoshalle Littlejohn's article in the February 2007 issue of Essence Magazine.
View an online excerpt that includes Lock And Key #2 and Pre-Dating #9!!!
NEW PRESS COVERAGE ADDED TO MEDIA PAGE >>>


---
Can't Make These Lock and Key Events

®

? Try...
Raleigh-Durham Speed Dating Parties by Pre-Dating™

Who:
When:
May 20, 2013 (Thu) 7:30 PM
Where:
Raleigh, NC 27609
Price:
$29

Who:
When:
Jun 2, 2013 (Thu) 7:00 PM
Where:
Chapel Hill, NC 27514
Price:
$29
Our Parties Have Been Seen In: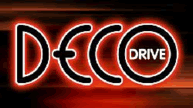 AND ON THE NBC TV SHOW "STARTING OVER"!
---
---
Are you ready to check it out?
Join Lock and Key Events and Pre-Dating at our next Raleigh-Durham Lock and Key Event. It's the interactive and FUN way to socialize, make new friends, meet your match....or just to have a great time! We are THE Lock And Key Events you've heard about! Grab a cocktail and get ready to Unlock Your Possibilities™. Lock and Key Events transform a regular happy hour by adding the ULTIMATE ice breaker theme. It's like no other party you have ever attended!!! With your lock or key, you now have a reason to talk to anyone and everyone you want! What a great way to unwind after a long work week...or kick off a night on the town!
Call (919) 727-4588 (919-727-4LUV) or email raleigh@lockandkeyevents.com for more information.
---
HOW IT WORKS
Your goal is to match the right lock with the right key
Do it and get a ticket for the prize drawing, more tickets = more chances to win!
You then get a new lock or key and go back into the fray to repeat the process
Find someone you like, stay and talk for a bit! Exchange contact info if you like.
Throughout your quest you'll meet 50, 100 or more people of the opposite sex.
Have questions? Read our Frequently Asked Questions page.
READ TESTIMONIALS FROM PAST PARTIES
Click Here To See What They're Saying!
---
PLEASE PRINT!
DRIVING TIPS:
1. Leave as early as you can: Check-in begins at 7:30 PM
2. If you are lost, call Tandoor Indian Restaurant at (919) 484-2102 or us at (919) 727-4588 (919-727-4LUV).


DIRECTIONS:
Tandoor Indian Restaurant is located at 5410 Highway 55 (Greenwood Commons Shopping Center) in Durham, NC.

Greenwood Commons Shopping Center is easy to find:
- Take I-40 to Exit 278 (Hwy 55/Hwy54/Apex).
- No matter whether you're traveling East or West on I-40, you will turn RIGHT at the end of the exit ramp onto Hwy. 55, heading SOUTH toward Apex.
- Hwy. 55 is also known as Apex Hwy.
- Go for about 1.1 miles.
- Turn right into Greenwood Commons Shopping Center.
- If you get to the light at Sedwick Road, you've gone too far.


Click HERE for specific directions from Google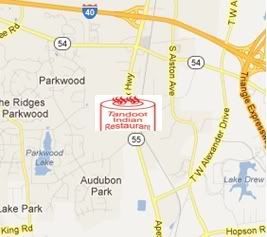 IMPORTANT PARKING NOTE:
Plenty of well-lit FREE parking in the parking lot of Greenwood Commons Shopping Center.

WHERE INSIDE:
Just look for our Check-in Table when you enter!

---
PRIZES YOU CAN WIN ON JUNE 21ST!
Every time you unlock, you can win prizes such as:
One $50 CASH Prize!
One 30-minute massage from MassageWorks 919-240-8367 ($65 value) LMBT#5615
One - $40 Gift Certificate for Tangerine Cafe - Cary NC
One - $50 Gift Certificate for The Organic Bedroom Organic mattresses, natural/organic bedding accessories (Located in Sutton Square Shopping Center, Raleigh)
One - Gift Certificate from A Step to Gold International Ballroom: 1 private lesson, 1 Tuesday night group class and practice party ($125 value)
One hour complimentary art consultation for your home or office from Start With Art ($250 value)
One 1-hour Relationship Coaching Session with personal/professional/relationship coach Jessica Sabatini, owner of Finding My Real Love ($150 value)
One - Gift Certificate for Two 30-minute "Pet Sitting Visits" from Lucy's Pet Care ($36 value)
One - $25 Gift Certificate from Tandoor Indian Restaurant Tandoor is part of the Dale's Indian Cuisine family of restaurants
2 - pairs of Gift Certificates (Each good for a free Frozen Yogurt) from Menchie's Frozen Yogurt
($10 value/pair)
One - $15 Gift Certificate off Shuttle Services from Transit Factor Shuttle Services
Complimentary Admission tickets to Pre-Dating Speed Dating Events ($25 value)
One - bottle of Lock and Key Vineyard's Red Wine (2009 vintage) $13 value
Miscellaneous music CDs courtesy of Papa Mojo's Roadhouse, Durham
Assorted books by local author Jeff Davidson. Courtesy of Jeff Davidson and BreathingSpace.com
One - SEED Brand Soy Candle ($10 value)
Complimentary Admissions into future Lock And Key Events ($50 value)

And more!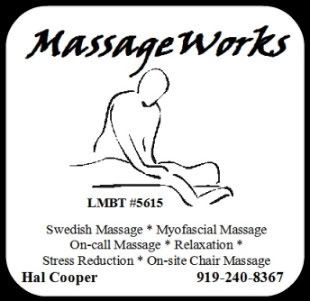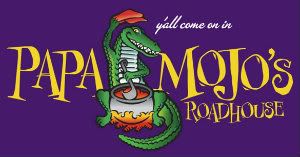 COMPLIMENTARY APPETIZERS AVAILABLE FOR THE 1ST HOUR!
---
Call (919) 727-4588 (919-727-4LUV) or email raleigh@lockandkeyevents.com for more information.
Can't make it this time? Click Here to Join Our Mailing List!