Sign-up Status:


WOMEN -- Tickets Available


MEN -- Tickets Available
A LOT OF GREAT SINGLES FROM THE AREA ARE EXPECTED TO ATTEND!


..:: PARTY INCLUDES ::..
2 FREE EXTRA DRAWING TICKETS (Prepaids ONLY),
COMPLIMENTARY APPETIZERS AVAILABLE FOR THE 1ST HOUR!
Admission into Southern Star Ballroom Center
(no extra cover to stay afterwards),
An Opportunity to win Great Prizes (Over $500),
and the opportunity to massively mix,
mingle, make new friends, and who knows what else!


or call (877) 565-3836
Meeting new people has never been so much fun!!!
NATIONAL
PRESS
COVERAGE

ESSENCE Truth or Dare Dating Challenge
28-Day Dating Plan: Where to Meet Him, What to Say, How to Make Him Yours... Read Janice Rhoshalle Littlejohn's article in the February 2007 issue of Essence Magazine.
View an online excerpt that includes Lock And Key #2 and Pre-Dating #9!!!
NEW PRESS COVERAGE ADDED TO MEDIA PAGE >>>














---

Our Parties Have Been Seen In: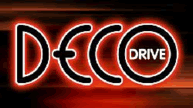 AND ON THE NBC TV SHOW "STARTING OVER"!
---
Are you ready to check it out?
Join Lock and Key Events and Pre-Dating at our next Raleigh-Durham Lock and Key Event. It's the interactive and FUN way to socialize, make new friends, meet your match....or just to have a great time! We are THE Lock And Key Events you've heard about! Grab a cocktail and get ready to Unlock Your Possibilities™. Lock and Key Events transform a regular happy hour by adding the ULTIMATE ice breaker theme. It's like no other party you have ever attended!!! With your lock or key, you now have a reason to talk to anyone and everyone you want! What a great way to unwind after a long work week...or kick off a night on the town!
Call (877) 565-3836 or email raleigh@lockandkeyevents.com for more information.
---
HOW IT WORKS
Your goal is to match the right lock with the right key
Do it and get a ticket for the prize drawing, more tickets = more chances to win!
You then get a new lock or key and go back into the fray to repeat the process
Find someone you like, stay and talk for a bit! Exchange contact info if you like.
Throughout your quest you'll meet 50, 100 or more people of the opposite sex.
Have questions? Read our Frequently Asked Questions page.
READ TESTIMONIALS FROM PAST PARTIES
Click Here To See What They're Saying!
---


PLEASE PRINT!

DRIVING TIPS:
1. Leave as early as you can: Check-in begins at 7:30 PM
2. If you are lost, call Southern Star Ballroom Center at (919) 977-3467 or us at (877) 565-3836.


DIRECTIONS:

Here is location information from the venue's website: https://southernstarballroom.com/wp/our-team/location/

Southern Star Ballroom Center is located at Falls Village Shopping Center, 6625 Falls of Neuse Rd., Suite 015, Raleigh, NC 27615. The venue is in the Falls Village Shopping Center, BEHIND AND BELOW the row of stores containing TJ Maxx.

You should be able to find the location easily via GPS or a mapping website. If you're coming from I-40, you'll most likely take 540 East to Falls of Neuse Road exit. At the end of the exit ramp, turn right. Go 2.2 miles, and Falls Village shopping center is on your right.

Falls Village is the shopping center that contains TJ Maxx and Raleighwood Cinema and Home Goods. The only tricky thing about finding Southern Star Ballroom Center is that it is on the lower level of the shopping center, back behind and beneath the row of stores containing TJ Maxx and "Hand and Stone." Just look for TJ Maxx, and then drive to the left and behind the row of stores containing TJ Maxx. You should see some small signs in the parking lot directing you to Southern Star Ballroom Center.

The Lock and Key party will be in one of Southern Star's three ballrooms.

Click HERE for specific directions from Google


IMPORTANT PARKING NOTE:
Convenient, free parking in front of the venue and in the surrounding parking lot of Falls Village Shopping Center.

WHERE INSIDE:
Just look for our Check-in Table when you enter!

---
PRIZES YOU CAN WIN at SOUTHERN STAR BALLROOM!
Every time you unlock, you can win prizes such as:
One $50 CASH Prize!
One - $25 Gift Certificate from Tandoor Indian Restaurant in Durham
Tandoor is part of the Dale's Indian Cuisine family of restaurants
One pair of gift certificates for a Free Cone of ice cream, courtesy of Bruster's Ice Cream Locations in Durham, Apex, and Raleigh. ($6 value)
One 1-hour Date Coaching session, courtesy of Kate Freiman-Fox , owner of Authentic Connections Matchmaking Service ($100 value)
One - Catered, Vegan Dinner-for-two courtesy of Govinda's Catering in Hillsborough NC ($25 value)
One - $30 Gift Card for Vimala's Curryblossom Cafe in Chapel Hill
One - $20 Gift Card for Oasis at Carr Mill in Carrboro (organic coffee, tea, wine, and wisdom)
One - 60-minute Aromatic Facial courtesy of Rouge Et Noir Salon of Cary, NC ($70 value)
A soothing treatment that incorporates essential oils, plant concentrates, and massage to hydrate, balance, and energize the skin
One - $40 Gift Certificate for Tangerine Cafe - Cary NC
One - Gift Certificate for 1 month of classes courtesy of Red Sun Academy Martial Arts School, Raleigh ($90 value)
One initial Consult with Dr. Susan Delaney, Naturopath of The Wellness Alliance in Carrboro ($175 value)
One - Reiki healing session courtesy of Reiki Master JiJi Maribi ($110 value)
One - Gift Certificate for 2 private Belly Dance lessons, courtesy of professional belly dancer JiJi Maribi ($50 value)
One - hour of Concierge Services courtesy of Profound Elegance Romance Concierge Services ($50 value)
One - 6-week Dance Course (6 hours of Ballroom Dance lessons) courtesy of Southern Star Ballroom Center of Raleigh, NC ($75 value)
One - complimentary Cosmic Chemistry Astrology Reading, courtesy of Philip Young, Ph.D, and Black Unykorn ($120 value)
One - PET BLANKET: Double-thickness, reversible, fringed fleece, courtesy of Lucy's Pet Care ($20 value) Your pets will LOVE this cozy, plush blanket, and you will love the style and easy care of the 100% polyester, fleece fabric. Many handmade fleece pet blankets are made with only one layer of fabric: These are made with 2 layers for extra comfort and versatility.
2 - pairs of Gift Certificates (Each good for a free Frozen Yogurt) from Menchie's Frozen Yogurt
($10 value/pair)
One - $15 Gift Certificate off Shuttle Services from Transit Factor Shuttle Services
Complimentary Admission tickets to Pre-Dating Speed Dating Events ($37 value)
One - bottle of ROMANTIC "DEARLY BELOVED" California Red Wine ($10 value)
Assorted books by local author Jeff Davidson. Courtesy of Jeff Davidson and BreathingSpace.com
One - artisan-made 100% Soy Wax Candle, in a reusable glass container produced by Seventh Avenue Apothecary ($25 value) Made in the USA. Distinct fragrances, all-natural soy wax, free of dyes, natural coated cotton wicks.
Complimentary Admissions into future Lock And Key Events ($29 value each)

And more!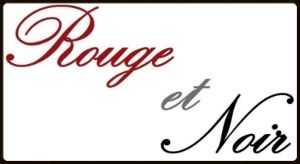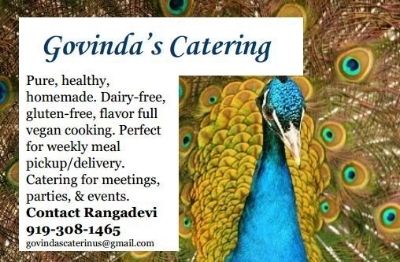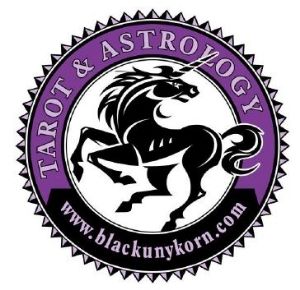 COMPLIMENTARY APPETIZERS AVAILABLE FOR THE 1ST HOUR!
---
Call (877) 565-3836 or email raleigh@lockandkeyevents.com for more information.
Can't make it this time? Click Here to Join Our Mailing List!