Upcoming New York City Lock and Key Events CATHOLIC Singles:

Sat., April 20th @ Opal Bar (Manhattan)
CATHOLIC SINGLES: GET READY TO UNLOCK YOUR POSSIBILITIES!!

$6 of every admission is being donated to the following Catholic charity:





*Anyone using a party credit or gift certificate to attend this event will
need to pay $6 cash at the door for this donation to FOOD FOR THE POOR


When
The Place
Suggested Ages

Cost

Sat., April 20th
8:00-10:00 PM
(check-in 7:45 PM)
then party until closing!
Opal Restaurant Bar
251 E 52nd St.
New York, NY 10022
Ages 24-49
Age Details
Sign-up Status:

WOMEN -- Tickets Available
MEN -- Tickets Available
OVER 100 PEOPLE ARE EXPECTED TO ATTEND!
..:: April 20th - Opal Bar - INCLUDES ::..
1 FREE DRINK (Beer or Wine)*, AND FREE APPETIZERS (until 9:00 PM),
Free admission into Opal Bar (no additional cover to
stay afterwards), Great Prizes (Over $500), and the opportunity to
massively mix, mingle, make new friends, and who knows what else!

or call (646) 334-2909
Can't make it this time?

Meeting new people has never been so much fun!!!
NYC Lock and Key Events Success Story!!!
You Could Be Next.....
Manhattan (NY)
Hi,

Just wanted to let you guys know that both Jay and myself are now off your mailing list.

We met at the March 28, 2008 Lock and Key Event in NYC. We went on our first date the following weekend. Since then, I've fallen love with the most incredible woman in the world!

In February 2009, I took Jay for her birthday to Puerto Rico. While down there, I asked her to marry me. We got married the next day (Feb 4th 2009). Yours was the first picture of us.

You guys introduced me to the love of my life. Words could not express how grateful I am. Keep up the good work!

Eternally Grateful,

Mark
---
---
The crowd from a previous Lock and Key Party!
Our Parties Have Been Seen In: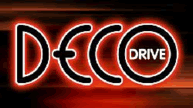 AND ON THE NBC TV SHOW "STARTING OVER"!

---
---
Are you ready to check it out?
Join Lock and Key Events and Pre-Dating at our next New York City Lock and Key Event. It's the interactive and FUN way to socialize, make new friends, meet your match....or just to have a great time! We are THE Lock And Key Events you've heard about! Grab a cocktail and get ready to Unlock Your Possibilities™. Lock and Key Events transform a regular happy hour by adding the ULTIMATE ice breaker theme. It's like no other party you have ever attended!!! With your lock or key, you now have a reason to talk to anyone and everyone you want! What a great way to unwind after a long work week...or kick off a night on the town!
Call (646) 334-2909 or email nyc@lockandkeyevents.com for more info.
---
HOW IT WORKS
Your goal is to match the right lock with the right key
Do it and get a ticket for the prize drawing, more tickets = more chances to win!
You then get a new lock or key and go back into the fray to repeat the process
Find someone you like, stay and talk for a bit! Exchange contact info if you like.
Throughout your quest you'll meet 50, 100 or more people of the opposite sex.
Have questions? Read our Frequently Asked Questions page.
READ TESTIMONIALS FROM PAST PARTIES
Click Here To See What They're Saying!
---
PLEASE PRINT!
TIPS:
1. Leave as early as you can, check-in begins at 7:45 PM
2. If you are lost, call Opal Restaurant Bar at (212) 593-4321 or us at (646) 334-2909.


DIRECTIONS:

Opal Restaurant Bar is located at 251 East 52nd Street in Manhattan.
Or Click here for Google Map Directions.


Try Yahoo Maps.


Try Hopstop - City Transit Guide.

PARKING OPTIONS:
Limited Curbside Metered parking or Municipal Parking Garage, but best bet is to take a cab or the train.


WHERE INSIDE:
Our Event will be in a private area! Just look for our Check-in Table when you arrive! Special VIP entrance for prepaid guests!!

---
PRIZES YOU CAN WIN ON APRIL 20TH!
Every time you unlock, you can win prizes such as:
One $75 CASH Prize!
One - Pair of Tickets to see the off-Broadway Show Women of Will ($150 value/pair)
Enter code "WOMEN" for $40 tickets
One - Pair of Tickets for dinner and to see the off-Broadway Show How to Be a New Yorker ($110 value/pair)
One - Pair of Tickets to see the off-Broadway Show The Accidental Pervert ($60 value/pair)
Enter code "RRMTAP" for $20 tickets
One $50 Bar Tab at Opal Bar
One - Gift Certificate for Club Getaway ($100 value)
Complimentary Admission tickets to Pre-Dating Speed Dating Events ($35 value)
Complimentary Admissions into future Lock And Key Events

And more!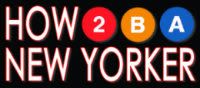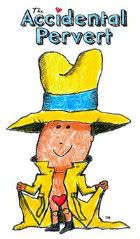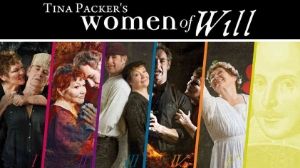 * Drink Ticket valid for 1 House Wine or Draft beer!
FREE Appetizers are available until 9:00 PM!!
---
Call (646) 334-2909 or email nyc@lockandkeyevents.com for more information.
Can't make it this time? Click Here to Join Our Mailing List!