Greensboro Lock And Key Events
Ages 21-39: Fri, May 17th @ SYN & SKY Rooftop Nightclub (Greensboro)


GET READY TO UNLOCK YOUR POSSIBILITIES AGAIN ON MAY 17TH!!

FIND YOUR MATCH AND WIN OVER $500 IN CA$H & PRIZES!

INCLUDES 2 FREE DRINKS & APPETIZERS FOR THE 1ST HOUR!
When
The Place
Suggested Ages

Cost

Friday, May 17th
7:00-9:00 PM
(check-in 6:30 PM)
then party until closing!
SYN & SKY Rooftop Nightclub
113 S. Elm Street
Greensboro, NC 27401
Ages 21-39
Age Details
Sign-up Status:

WOMEN -- Tickets Available
MEN -- Tickets Available
OVER 60 PEOPLE ARE EXPECTED TO ATTEND!


..:: MAY 17TH PARTY INCLUDES ::..


2 FREE EXTRA DRAWING TICKETS (PrePaids ONLY),
FREE APPETIZERS UNTIL 8:00 PM (or until they run out),
2 FREE DRINK TICKETS PER GUEST!
Free admission into SYN & SKY Rooftop Nightclub (no additional cover to stay afterwards),
Great Prizes (Over $500), and the opportunity to massively mix, mingle,
make new friends, and who knows what else!



or call (989) 948-4311 or 1-877-565-3836 (1-877-LNK-EVENT)
Meeting new people has never been so much fun!!!
NATIONAL
PRESS
COVERAGE

ESSENCE Truth or Dare Dating Challenge
28-Day Dating Plan: Where to Meet Him, What to Say, How to Make Him Yours... Read Janice Rhoshalle Littlejohn's article in the February 2007 issue of Essence Magazine.
View an online excerpt that includes Lock And Key #2 and PreDating #9!!!
NEW PRESS COVERAGE ADDED TO MEDIA PAGE >>>



---
Can't Make These Lock and Key Events

®

? Try...
Greensboro NC Speed Dating Parties by Pre-Dating™

Who:
When:
Jun 10, 2013 (Thu) 7:00 PM
Where:
Winston Salem, NC 27103
Price:
$29

Who:
When:
Jun 17, 2013 (Thu) 7:00 PM
Where:
Winston Salem, NC 27103
Price:
$29
---
The crowd from a previous Lock And Key Party!
Our Parties Have Been Seen In: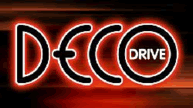 AND ON THE NBC TV SHOW "STARTING OVER"!
---
Are you ready to check it out?
Join Lock and Key Events and Pre-Dating at our next Greensboro Lock and Key Event. It's the interactive and FUN way to socialize, make new friends, meet your match....or just to have a great time! We are THE Lock And Key Events you've heard about! Grab a cocktail and get ready to Unlock Your Possibilities™. Lock and Key Events transform a regular happy hour by adding the ULTIMATE ice breaker theme. It's like no other party you have ever attended!!! With your lock or key, you now have a reason to talk to anyone and everyone you want! What a great way to unwind after a long work week...or kick off a night on the town!
Call (989) 948-4311 or 1-877-565-3836 (1-877-LNK-EVENT) or email greensboro@lockandkeyevents.com for more information.
---
HOW IT WORKS
Your goal is to match the right lock with the right key
Do it and get a ticket for the prize drawing, more tickets = more chances to win!
You then get a new lock or key and go back into the fray to repeat the process
Find someone you like, stay and talk for a bit! Exchange contact info if you like.
Throughout your quest you'll meet 50, 100 or more people of the opposite sex.
Have questions? Read our Frequently Asked Questions page.
READ TESTIMONIALS FROM PAST PARTIES
Click Here To See What They're Saying!