Charlotte Lock And Key Events
AGES 24-49: Sat., Nov 4th @ Pop The Top (Charlotte)


AGES 24-49: UNLOCK YOUR POSSIBILITIES on NOV 4TH at our LOCK and KEY EVENT at POP THE TOP in CHARLOTTE!





DRINK SPECIALS FOR THE DURATION OF THE EVENT!




When
The Place
Suggested Ages

Cost

Sat., Nov 4th
7:30-9:30 PM
(check-in 7:00 PM)
then party until closing!
Pop the Top
116 West Blvd Road
Charlotte, NC 28203
Ages 24-49
Age Details
Sign-up Status:

WOMEN -- Tickets Available

MEN -- Tickets Available
A LOT OF GREAT SINGLES ARE EXPECTED TO ATTEND!

..:: NOV 4TH PARTY INCLUDES ::..
Drink Specials for the Duration of the Party!
Free admission into Pop the Top
(no additional cover to stay afterwards)
Great Prizes (Over $500),
the opportunity to massively mix, mingle,
make new friends, & who knows what else!
or call (704) 942-0177
---
NATIONAL
PRESS
COVERAGE

ESSENCE Truth or Dare Dating Challenge
28-Day Dating Plan: Where to Meet Him, What to Say, How to Make Him Yours... Read Janice Rhoshalle Littlejohn's article in the February 2007 issue of Essence Magazine.
View an online excerpt that includes Lock And Key #2 and PreDating #9!!!
NEW PRESS COVERAGE ADDED TO MEDIA PAGE >>>




Meeting new people has never been so much fun!!!

---
Charlotte, NC Lock and Key Events Success Story!!!
You Could Be Next.....

Charlotte (NC)
Hi,

William and I have a very happy story regarding the Lock and Key event at Lake Norman, NC on May 29, 2009.

This was the first Lock and Key event for both of us. It was the day after my birthday, and my sister and I decided to attend. After an enjoyable evening, William asked me to dinner the next evening. He planned a beautiful evening with dinner, a bouquet of white roses, (my favorite flowers) and an unforgettable first kiss.

He knew he would marry me right then at the Lock and Key Event! He even offered to send a wedding invitation to the planner of the Lake Norman Lock and Key event that night.

We are very happy, and would like to extend a sincere thank you to Darren, for your amazing organization that has changed our lives and brought us together!

A million thanks!

Joan and William
ENGAGED ON DECEMBER 23RD, 2009 !!!
As promised, I am keeping you up to date with our Lock and Key match!
William proposed to me on December 23, 2009. What a wonderful evening filled with surprises!
He proposed at the bench where we shared our first kiss in Charlotte. I presented William with the key that unlocked "my heart." He really enjoyed this special reminder of how we began our relationship. Thank you again for helping me make a special memory with the lock and key memento you sent to me.
We greatly appreciate the wonderful opportunity that allowed us to make a connection at the Lock and Key Event on May 29, 2009 and it would be so great to have you attend our wedding on the Amalfi coast in Ravello, Italy on September 8, 2010. You are most welcome!
Wishing you a wonderful and prosperous New Year!!
Kindest Regards,
Joan and William
MARRIED ON SEPTEMBER 8TH, 2010 !!!



Dear Darren (Lock and Key Events), Thank you so much for your thoughtful and generous gifts!

William and I will be forever grateful to you for making this amazing connection happen!

Thank you from our hearts for making the journey to Italy for our Wedding. It was truly an unforgettable day and you and your sister Julie have become a part of our family.

You have made an impact on our lives that would never have happened without the amazing Lock and Key Event!

Thank you for being a part of our answered prayers!!

With Love,

Joan and William

---
---
Our Parties Have Been Seen In:


AND ON THE NBC TV SHOW "STARTING OVER"!
---
Are you ready to check it out?
Join Lock and Key Events and Pre-Dating at our next Charlotte Lock and Key Event. It's the interactive and FUN way to socialize, make new friends, meet your match....or just to have a great time! We are THE Lock And Key Events you've heard about! Grab a cocktail and get ready to Unlock Your Possibilities™. Lock and Key Events transform a regular happy hour by adding the ULTIMATE ice breaker theme. It's like no other party you have ever attended!!! With your lock or key, you now have a reason to talk to anyone and everyone you want! What a great way to unwind after a long work week...or kick off a night on the town!
Call (704) 942-0177 or 877-565-3836 or email charlotte@lockandkeyevents.com for more information.
---
HOW IT WORKS
READ TESTIMONIALS FROM PAST PARTIES
Click Here To See What They're Saying!
---
Pop the Top
116 West Blvd Road
Charlotte, NC 28203
(704) 519-9399
PLEASE PRINT!
DRIVING TIPS:
1. Leave as early as you can, check-in begins at 7:30 PM
2. If you are lost, call Pop the Top at (704) 519-9399 or us at (704) 942-0177.


DIRECTIONS:
Pop the Top is located at 116 West Blvd Road in Charlotte.

CLICK HERE for Google Map Directions.


IMPORTANT PARKING NOTE:
Parking around the venue - parking deck and side streets - Hawkins Street

WHERE INSIDE:
Our party will be located in a private area. Just look for our Check-in Table! Special VIP entrance for prepaid guests!!

---
PRIZES YOU CAN WIN at POP THE TOP!
Every time you unlock, you can win prizes such as: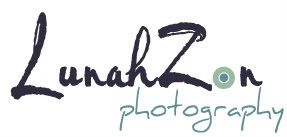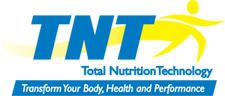 FREE LIGHT APPETIZERS FOR THE 1ST HOUR!


9/16/17 INCLUDES: DRINK SPECIALS DURING EVENT!


---
Call (704) 942-0177 or 1-877-565-3836 (1-877-LNK-EVENT) or email charlotte@lockandkeyevents.com for more information.
Can't make it this time? Click Here to Join Our Mailing List!